Dear Friends:
Every morning I check my outdoor thermometer and start laughing - 49 degrees - too cold to get on my bike this early! So, not only is the mountain air invigorating, but the sheer beauty is indescribable. The town is in great demand this summer and with rentals open 100%, we are booming. You will see by the real estate statistics below, properties are "flying off the shelves" at numbers that surprise many of us.
Restaurants have done a great job with the encouragement of our city officials to offer expanded outdoor dining-literally into the streets. Locals and visitors are happy to hike, bike, golf, play tennis, then get a great meal, and great shopping!!!
As for creative and fun things to do besides the above list, JAS Aspen actually brought in our first "live" performer. Niki Haley can sing anything and was so happy to be performing that she and her musicians just knocked it out of the park! July 24, we have the Shelley Berg, a Grammy award winning pianist.
Both the Aspen and Snowmass gondolas are open with fun activities at the top for the family. It is truly a joy to be here kind of hiding out from the real world---but hasn't that always been Camp Aspen!
---
REAL ESTATE STATS
Prices per square foot on Red Mountain, the Aspen central core, and near east and west end continue to climb. Many new listings last week came out at over $3-4,000 per square foot. I will let you know what they actually close at! Remember, a mile or so east or west and the prices can fall in half.
---
MEMORABLE CLOSINGS
I closed another $30,000,000 unlisted property with the help of my great friend and broker from Miami, Liz Hogan. I am working on another unlisted opportunity for one of my favorite clients/friends. I so love this town, and am fortunate to know so many of the "old" players, that I can often really help you even if it is not listed. You know I love the challenge - even to help sell-quietly.
---
BEST BUYS
1020 E. Durant Ave. #203 | Central Core
$1,395,000 | 814 SF | $1,713/SF
2 Bedroom | 2 Full Bath

This adorably remodeled two bedroom two bath condo sits on a quiet cul-de-sac just a few blocks from the bustle of downtown.
---
2670 McClain Flats Rd. | East Aspen
$11,995,000 | 9,956 SF | $1,300/SF
6 Bedroom | 6 Full Bath | 1 Half Bath

​​​​​​​Extraordinary estate home on six acres with stunning views of the Aspen ski mountains and Elk Range offering an amazing multi-generational experience.
---

Saturdays from 8:30 - 1:00 in Downtown Aspen


Drive-in theater at through July 29th and at Snowmass through September 4th!

FLY FISHING
Full or half day trips available on the Roaring Fork, Frying Pan, and Colorado Rivers.

RAFTING
Enjoy a mild, adventurous, or wild rafting trip with experienced guides!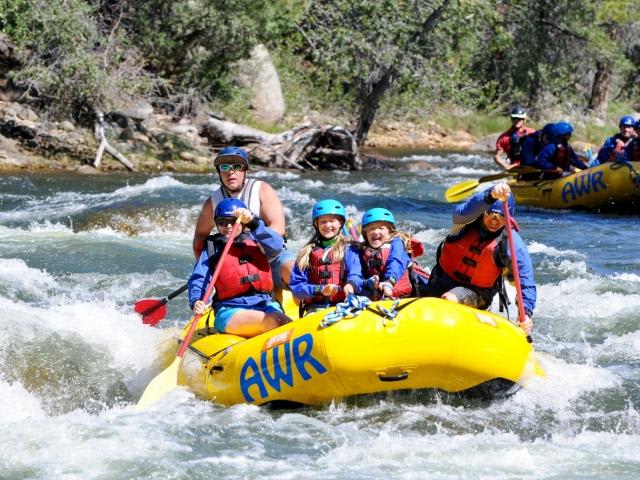 ---
FEATURED RESTAURANTS
Most restaurants have additional seating on sidewalks or expanded the patios on designated streets in Aspen.
MEZZALUNA: Enjoy patio, indoor seating, or take-out in Downtown  or ! A great modern Italian restaurant with Gluten Free options!
HOPS CULTURE: Enjoy a cold beer and delicious food while sitting outside on the walking mall! Gluten Free and Vegetarian available.
MEAT AND CHEESE: Using locally sources, sustainable ingredients, Meat and Cheese serves eclectic and seasonal meals. Dine in and Take-out available!
BASE CAMP BAR AND GRILL: Located in the heart of Snowmass, Base Camp offers lots of outdoor seating and delicious food. Dine in and take-out available!